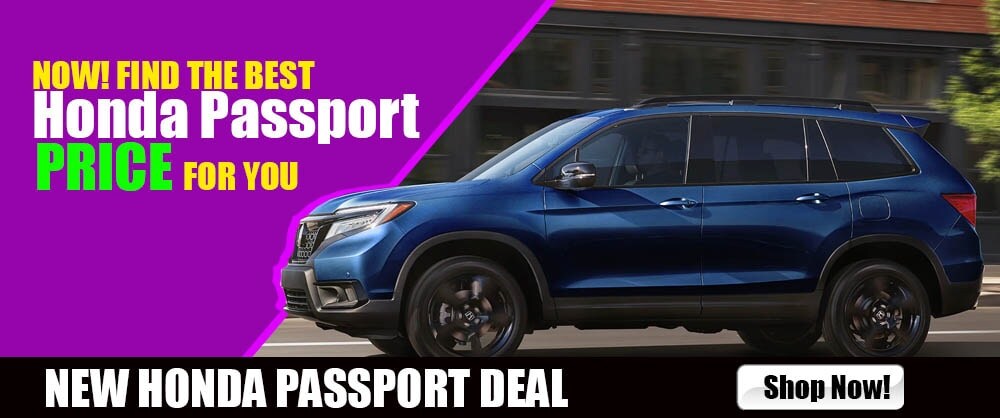 Find The Best Honda Passport Price For You
Are you looking for the best 2019 Honda Passport Price? What if we told you that we could help you find a fantastic Honda Passport deal. Better yet what if we showed you how to save big on a new Passport.? Great news!! Today we are kicking off our new Honda Passport Sale. Fill out the free online form below and instantly receive an exclusive Honda Passport Quote. Discover why so many people in River Oaks, Chicago Heights, Munster, Calumet City, and Hammond IN, are racing to get their hands on a new Honda Passport deal. Don't wait another minute. 
Sign up below and get the best price on the best Honda SUV for you.